experience world class service


ABOUT
Northern california's premier service and repair shop for bmw, Mercedes and Porsche
we use only factory diagnostic equipment and oem parts
about
Tri Star Motorsports owner, Andre'completed his Automotive Master Technician's degree in Graz, Austria.
Andre screens and trains our technician's first hand. We also require that our techs keep current on state-of-the-art factory training courses.
We know that when your high-end automobiles such as BMW, Porsche and Mercedes Benz need service or repairs that you would want reasonable service and repair costs. Many of our repairs are 30% below dealership repair costs.
We appreciate our customers and work hard to develop a relationship with you. We first opened Tri Star Motorsports in the Bay Area in 1988 and in 2005 we opened up our Roseville location.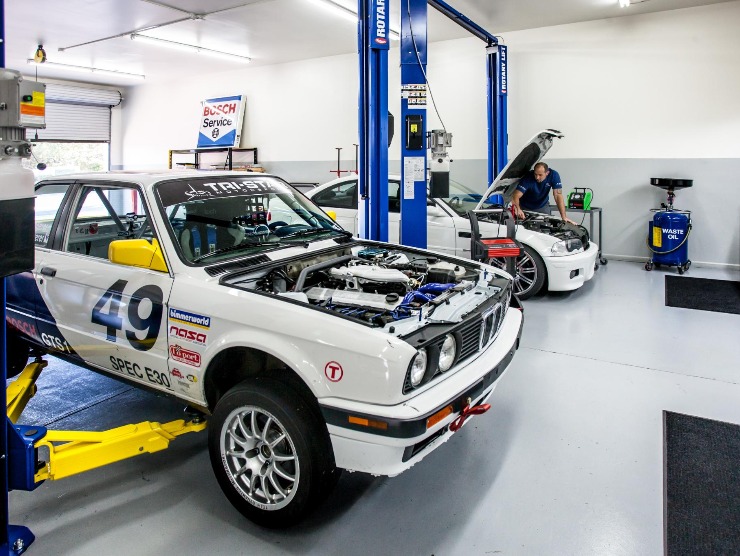 services
Factory Scheduled Maintenance
Air Conditioning & Heating
Computer Diagnostics
Check Engine Light
Major Engine Repair
Drivability Diagnosis
Brakes/Hydraulics
Electrical/Starters/Alternators
Front End Suspension
Fuel Injection
Cooling/Water Pump/Radiator
Transmissions Service & Repairs
Electrical Systems Diagnostics
Our extensive services follow all factory recommendations.
Extended Warranties accepted.
Engine rebuilds
factory scheduled maintenance
sport car modification
Sam Messina

"
extremely honest and knowledgeable, Andre is a great guy and has been extremely helpful to me every time I come to him. I'd recommend this place to anyone looking for a great shop to service or repair their German cars."
Scott Roark

"we can't recommend Andre enough. Incredible knowledge with solid integrity. If you own a BMW and live in the R

ocklin/Roseville area, he should be your first choice.."
Frank-E C.
"Everything about this shop is great. The customer service was beyond excellent and super honest, they'll tell you what needs to get done right away and what can wait. Fast efficient service, very knowledgeable and their cleanliness at that shop is beyond organized. All tools are super clean, oil cases/books neatly stacked, you could tell everything has a home in that shop only thing missing is your car and trust... making this your mechanic will give you a peaceful mind. I've got 99 problems but finding a mechanic ain't one PEACE !!!"
Peter Zubof
"Andre has saved me hundreds, if not thousands of dollars in the year that I've been bringing my Audi to him. I've had issues looked at by the local Audi dealer with ridiculous estimates, that Andre has taken care of much more reasonably. I have also been in several times where he's been able to do a quick check of an item on the spot and hasn't charged me a dime. It's rare these days to find a great, honest auto shop...this is one of those gems!"
Lj Clifford
"Andre at Tri Star Motorsports is the most knowledgeable person about Mercedes cars I've ever dealt with and I've been driving my Mercedes for over 15 years. These guys are stars when it comes to diagnostics, fixing what needs to be fixed for the right price, getting it done timely and communicating professionally. These guys are the best! If only everyone performed like this company."